When it comes to destination recommendations, perhaps the most common question we receive is this: Boracay or Palawan? And the second most common? El Nido or Coron? And these questions are incredibly hard to answer. Boracay and Palawan are apples and oranges; they're completely different. El Nido and Coron, while very similar and both in Palawan, have their own pros and cons, too.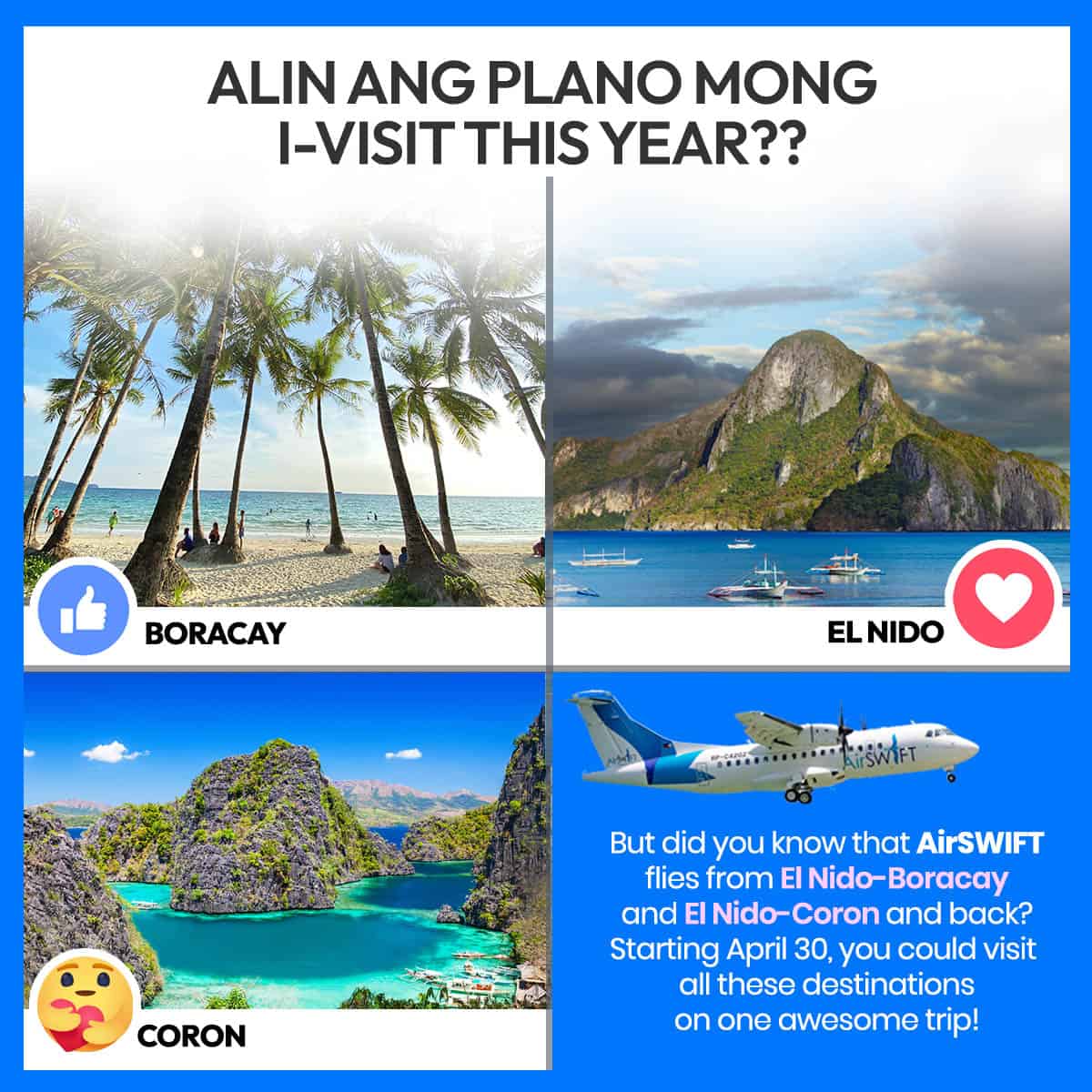 But if you have more time and extra budget, you don't need to choose at all!
Starting 30 April 2022, AirSWIFT will start flying from El Nido's Lio Airport to Coron's Busuanga Airport and back, another addition to the airline's expanding network. You can have both Coron and El Nido in your itinerary without worrying too much about the transfer.
In the past, if you want to explore both of these Palawan gems in a single trip, your only option is to take a fast craft that would take 4 hours. The new AirSWIFT route would cut down this travel time significantly to a 40-minute flight. This would give you more time to spend dipping your toes on the beach, exploring the underwater world, or simply taking in the beauty of the two Palawan destinations.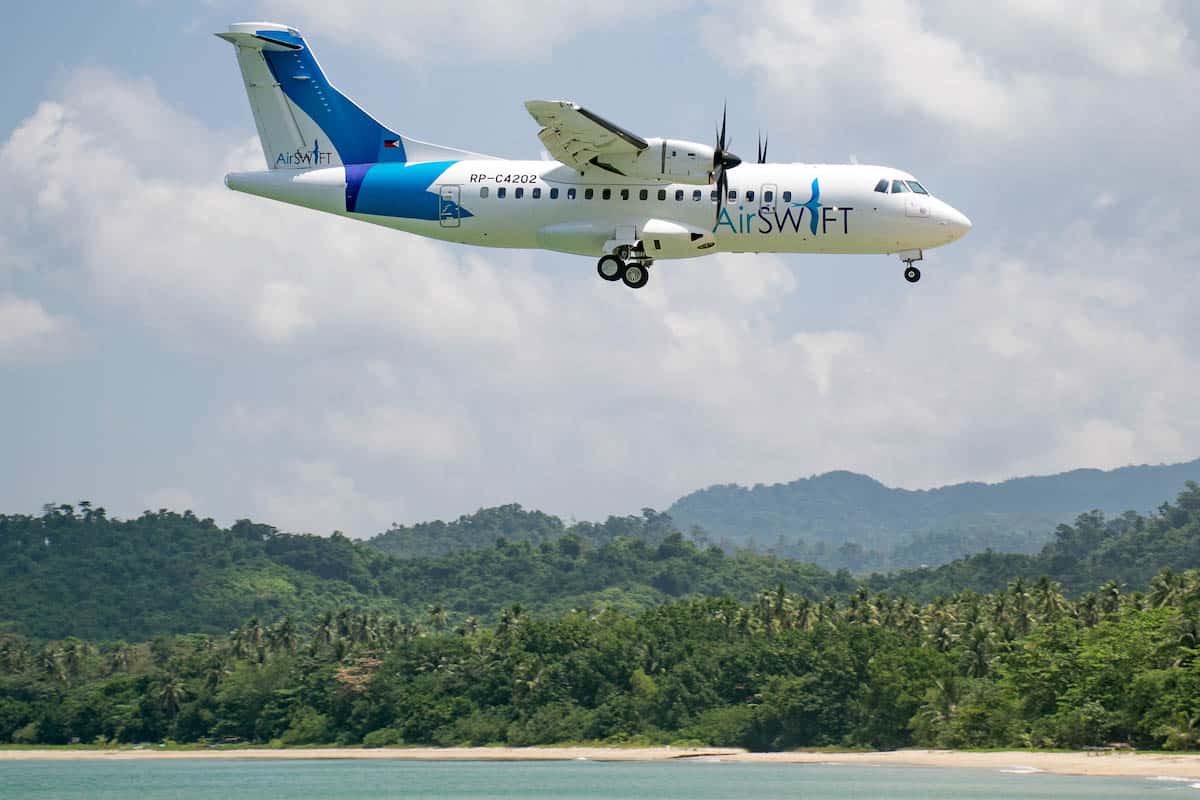 AirSWIFT already flies from Boracay…